Page 10+ The Doggie Bloggie
On August 26, Parker turned three years old!! He spent the day relaxing with dad and Miss Daisy. That afternoon he was surprised with a package in the mail from his good friends, Augie & Ti!!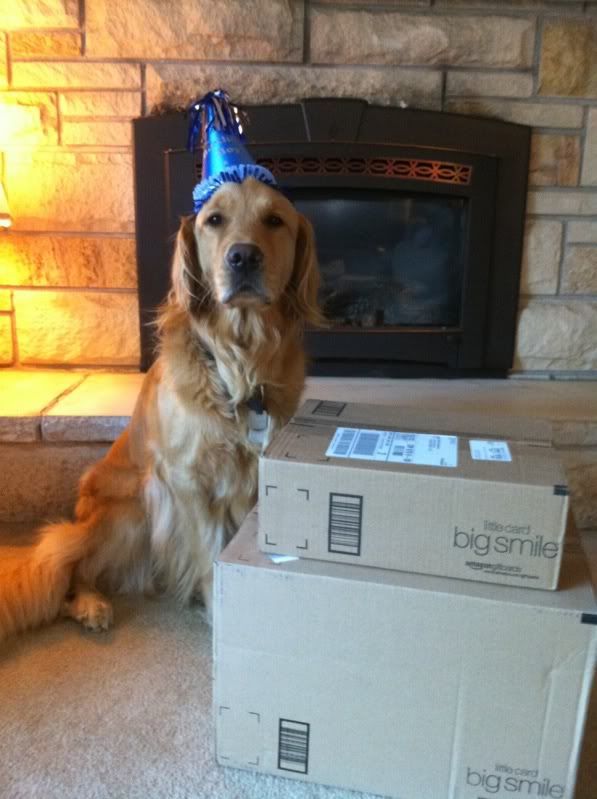 Here is Mr. Parker with the packages (they are almost as tall as he is)!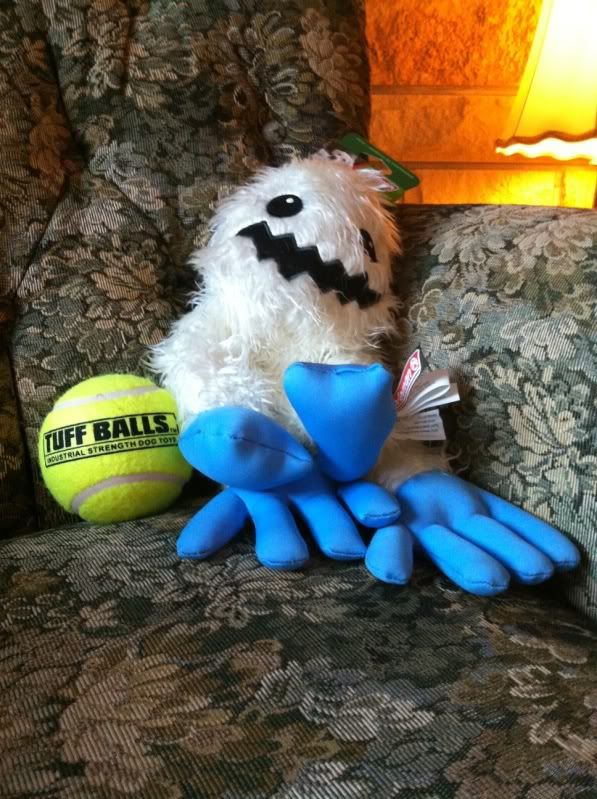 He got an oversized tennis ball (one of his favorite things!) ANDDD a stuffie!!!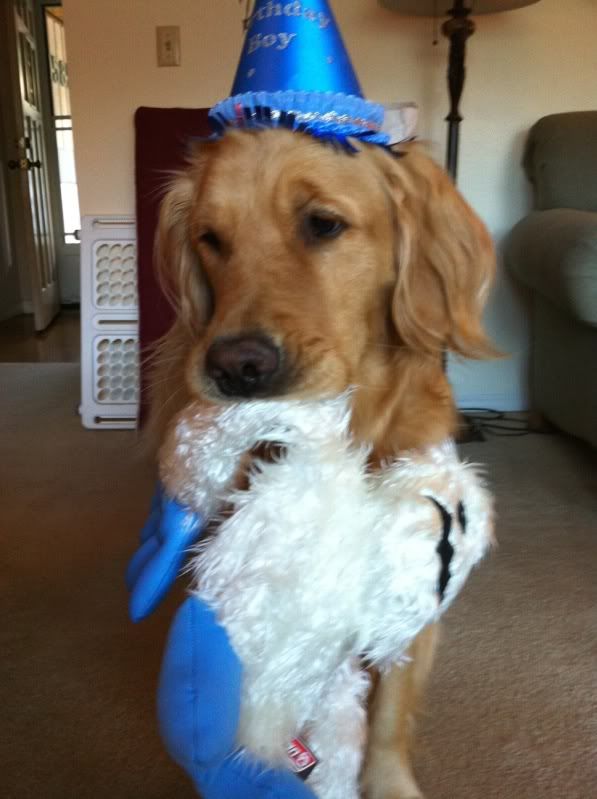 Parker loves snow, and so obviously he would love an abominable snowman!!
After presents, we went out for ice cream!! Parker and Daisy LOVE going to Dairy Queen for their kiddie cones.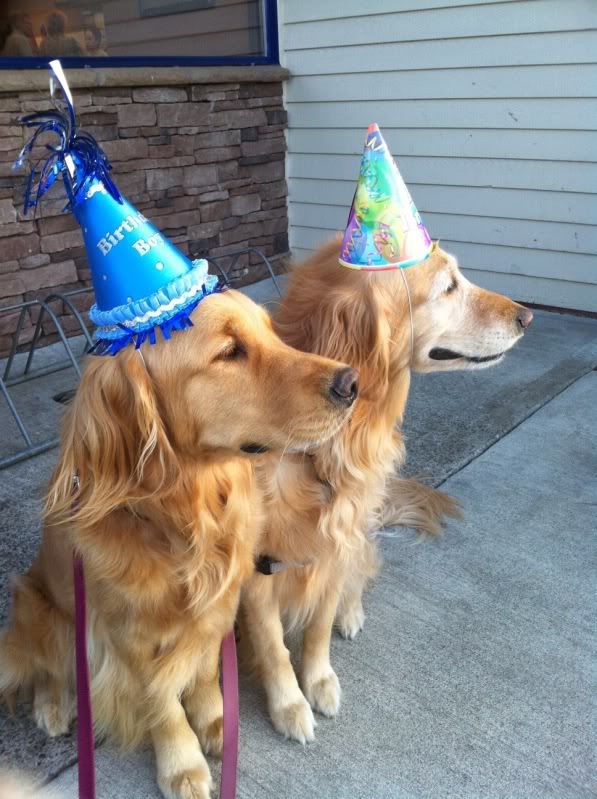 Waiting outside. They would not stop looking at the door!!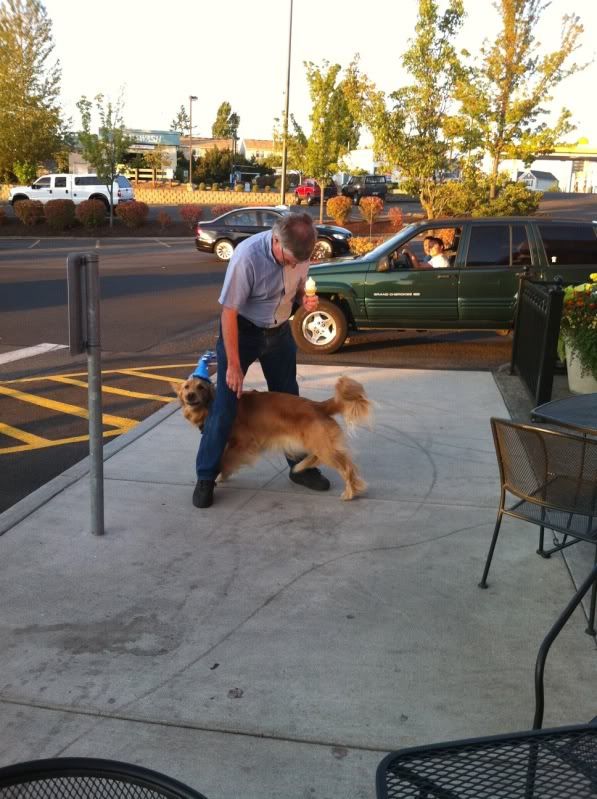 Of course, nothing comes for free. Parker offered up some tricks to get his cone! And notice how a few people stopped to watch him perform?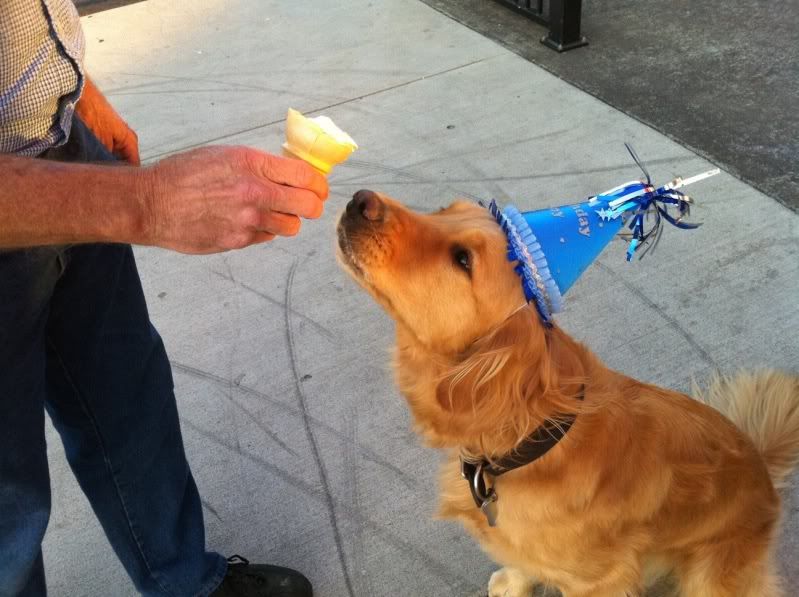 And then.... pure deliciousness!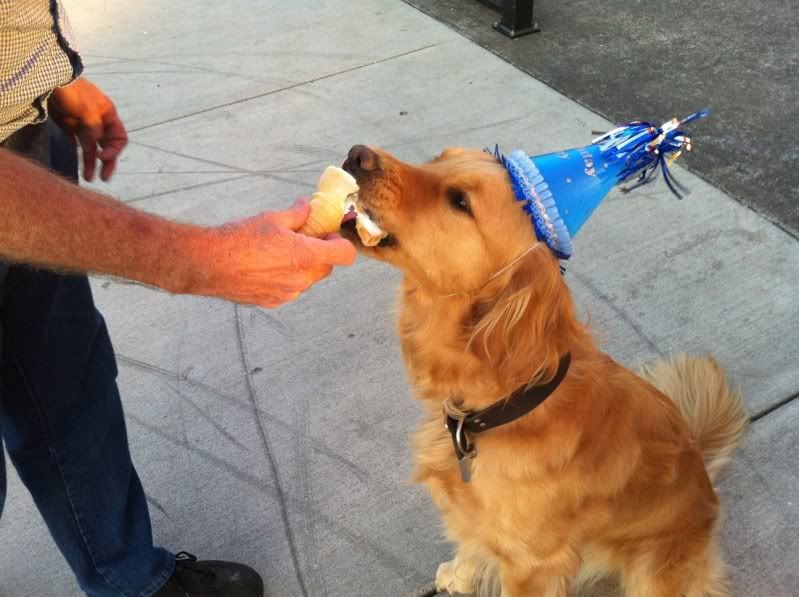 Mmmm!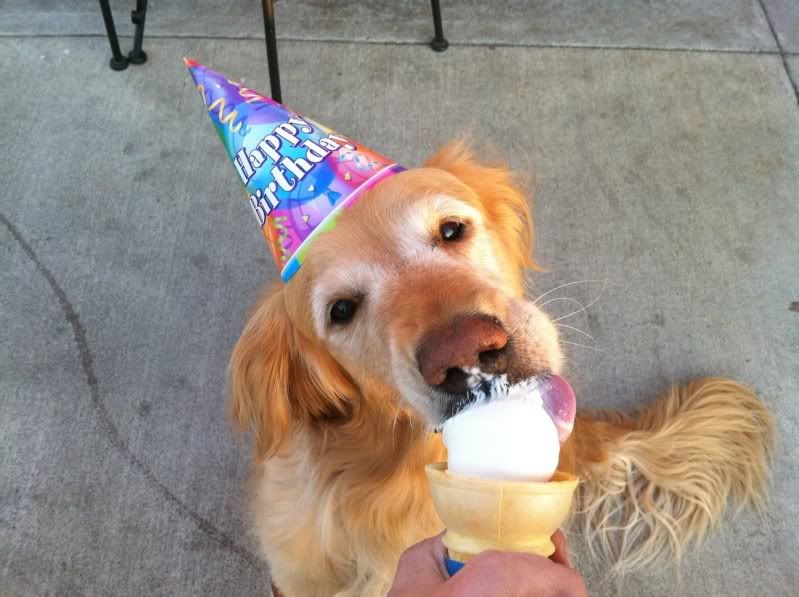 Miss Daisy enjoying her tasty treat!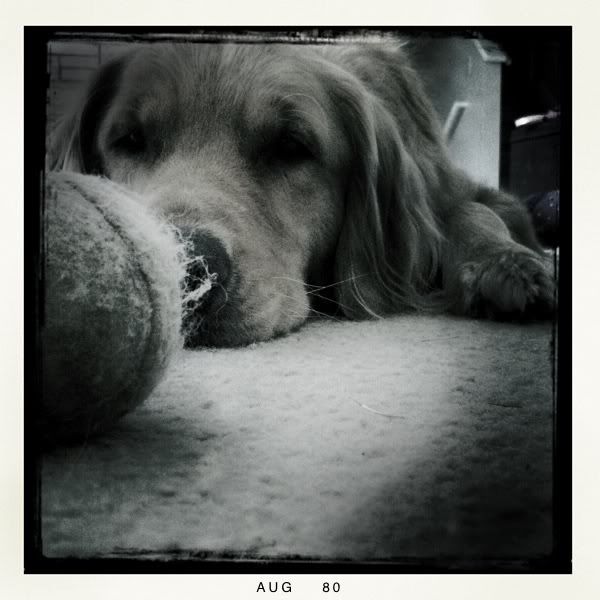 Parker had a wonderful birthday!! It's so hard to believe he's 3 already. It seems like he just joined our family as a small fluffy butterball turkey. What a pleasure he's been!! 
HAPPY BIRTHDAY, PARKER!!!
Categories: None